Return to Blog
---
Troubleshooting a Surveillance Camera That is Not Working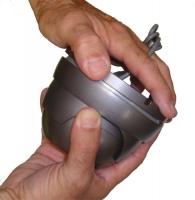 It is an unfortunate side of life, but most electronics will stop working at some point. Surveillance and security cameras are not different. While many will last easily for 5, 6, 7 years or more, it is a reality that at some point they will probably stop working. Whenever you find that situation, here are a list of steps to try to help yourself out of a bind.

1) Check the power supply
Thankfully, often times the part that goes out isn't the camera at all. Many times, it is simply the power supply. This is generally good news because power supplies are relatively inexpensive to replace. As you might have already guessed, you need to replace your power supply with another power supply to test for this. Always pay special attention when trying different power supplies to the voltage and amperage. Most surveillance cameras are 12VDC or 24VDC output. Be careful with the voltage and amperage because connecting the improper power supply can damage or ruin a camera which may be working fine.

2) Check the cable

Cables have also been known to go bad. If you have tried a different power supply to no avail, then your next step should be checking the cable. Of course, you'll want to make sure it is connected firmly on both ends. You may want to try to give it a jiggle. If a pin on a connector is a little off sometimes a jiggle will take care of it.

3) Try a different input/device

If you are connected to a DVR, try another channel on the DVR. The problem will either follow the camera or follow the DVR port. If you're going straight to a TV, then try using the different inputs on your remote and try the different inputs on your TV (most TVs have 2-3 of these types of inputs)

4) Contact your retailer of the camera

After you have tried the above steps, then it seems that you very well may have a camera that has gone out. But, you should definitely call to pursue it more before buying another one. Sometimes cameras have little quirks and require a little finesse. People that sell cameras are aware of these if there are any and can often times offer helpful suggestions. If they agree it is bad, hopefully there is a warranty that is there to protect you. If not, it is time to buy another camera.

At Advance Security we have 1 year or longer warranties on everything that sell and phone tech support from knowledgeable employees. Let us help you today.

---