Return to Blog
---
Security DVRs Provide Real Protection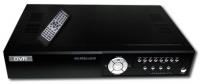 Our line of Security DVRs provide you with real protection against thieves and vandals.

Many times, even the sight of a camera will deter theft and make them look somewhere else. But, not all thieves are as easily deterred. That is why there are cameras and DVRs.

If someone decides to do something they shouldn't, then your Security DVR will have rock solid evidence of what took place. You will have great quality video that is timestamped with the exact time that the event took place. This footage is easily burned to a CD, DVD, or USB flash drive and given to police or lawyers.

Even more than the recorded footage, our DVRs can be viewed over the internet from anywhere else in the world. You can view your cameras from your computer, cellphone, iPhone, iPad, mobile phone, and more. You can login from your phone and see exactly what is going on as well as look at any recorded footage.

Learn more about our Security DVRs by looking at the links below.

---