Return to Blog
---
2 Day Sale Button DVR for 69 Dollars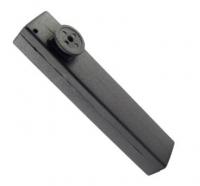 After the success of our last 1 day sale, we are offering something even better - a 2 day sale. And, from customer feedback, we learned that it's better to give a little more advance notice, as not everyone checks their email every single day.

Button DVR for $69
This coming Saturday and Sunday (July 24th and July 25th) the Button DVR will be on sale for $69. It normally sells for $99. This is roughly 30% off.

Hidden, Self Contained, Video and Audio Surveillance

The button DVR is great self contained DVR. The button DVR easily replaces and existing button on your clothes. The hidden back of the button has the built-in memory and the built-in rechargeable battery. With the single press of a button, the button DVR will record video and audio in a very covert manner.

Only On Sale This Weekend

This button can be yours for only $69 dollars if you order this coming Saturday or Sunday. The price will automatically lower at 12:01 (central time) Saturday morning and automatically go back to the normal price Sunday night at midnight (central time).

You can learn all about the button DVR by visiting the link below. That is the same link you'll want to come back to this weekend so don't forget to bookmark it.

---