Return to Blog
---
NSA Spy Center Being Built In Utah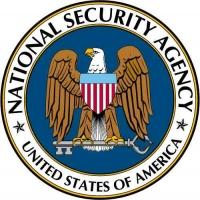 Construction teams involving three of Utah's four largest general contractors have advanced to a short list of consortiums still vying to build the $1 billion Utah Data Center at Camp Williams.

They are:

» Okland Construction, whose partner is New Jersey-based Skanska USA

» Big-D Construction, which is partners with Dallas-based Balfour Beatty Construction and DPR Construction Inc. of Redwood City, Calif.

» Jacobsen Construction Co., which has formed a joint venture with Turner Construction of New York City and Kiewit Building Group of Omaha.

Not making the cut was Sandy-based Layton Construction Co., which had teamed up with Clark Construction LLC.

Katisha Draughn, a spokeswoman for the U.S. Army Corps of Engineers, which is overseeing construction of the so-called spy center for the National Security Agency, declined to identify any of the companies that had advanced or been rejected in the first phase of the contractor-selection process.

But The Salt Lake Tribune has learned that the other two finalists are:

» Hensel Phelps Construction Co. of Greeley, Colo.

» The Whiting-Turner Contracting Co. of Baltimore.

About 10 contractor teams had been assembled in the highly competitive bidding process for what is expected to be one of the country's largest construction projects in the next couple of years.

"We're very excited about advancing," said John Evans, a vice president for Okland. "It's a big deal, but there's still a lot of work to do."

Similarly, Jacobsen Construction President and Chief Operating Officer Doug Welling said "we're delighted to continue on in the process to build this project that is so vital to our nation's security.

"Our team excels at building mission-critical data centers, has strong ties to Utah and knows how to deliver projects of this magnitude on time and on budget."

The five finalists have until June 16 to produce a more detailed design-build proposal for the Data Center, which will be a repository for information collected and analyzed by U.S. intelligence agencies.

This phase also includes the identification of subcontractors in a work force that could number 10,000.

To fill out its team, the Turner Kiewit Jacobsen Joint Venture has scheduled an open house for potential subcontractors on April 29 at Salt Lake Community College's Miller Campus, 9750 S. 300 West.

Draughn said the Army Corps of Engineers plans to award the construction contract, worth upwards of $500 million, in late September.

The Data Center is expected to cover 200 acres at Camp Williams, which straddles the Salt Lake-Utah county line west of the Jordan River.

Its main feature will be 100,000 square feet of computer space where data will be collected. Keeping that facility cool and running will require 65 megawatts of power annually.

It is projected to have 100 to 200 full-time employees when operational.

The Army Corps of Engineers has told contractors that 70 percent of the work should be done by small businesses.

---