Return to Blog
---
Outdoor IP Camera Makes Surveillance Easy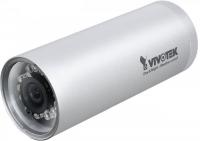 If you want easy outdoor surveillance, then you should consider using our outdoor IP camera.

This camera simply plugs in for power and plugs in to your router using Cat 5 cable. Once connected to your router, then you can easily view your camera on any computer on that same network or from anywhere else on the internet. You can use up to 16 of these cameras on the same network. The included software allows you to record easily on motion detection or record on a schedule.

This camera is a rugged, color outdoor camera that has infrared LEDs for great daytime or nighttime viewing.

IP cameras are great for easily integrating cameras into your existing network. Just about every home and office has high speed internet access and at least one router. That combination makes for great and easy use of IP cameras.

Visit the link below to see our outdoor IP camera.

---