Return to Blog
---
DVR Pen Spy Camera Is Fun for Work and Play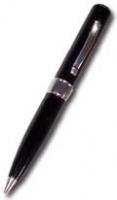 Once of the products we offer to give you the most bang for your buck is our DVR Pen.

The DVR pen gives you crisp, clear, video and audio recording with the single press of a button. There are NO external wires and no external recording device needed. Simply press the button on the end of the pen and recording starts.

This pen has tons of uses - some great for work and some great for play.

If you are a secret shopper, insurance claim agent, undercover reporter, police officer, etc - you will find a use for this pen.

Your friends and family will be both impressed and entertained with your ability to record them. Great for parties and get-togethers.

But this pen is good for more than play. We have countless police departments that use our DVR pens for undercover operations, drug busts, and sting operations.

Learn more about our DVR pen today.

---