Return to Blog
---
Surveillance Camera Leads to Another Arrest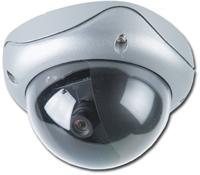 BUFFALO, N.Y. (WIVB) - (RELEASE) After a nearly week long investigation, Buffalo Police have recovered a dangerous weapon from a local deli, with the key information provided by a city surveillance camera.

Ferry-Fillmore Detective Ralph Skinner and Police Officer Robert Joyce have arrested 25 year old Shamsan Mohammed of Lackawanna and charged him with multiple counts of criminal possession of a weapon, after locating the assault weapon inside the Super Market Express Mart, 143 Walden Avenue on October 8th.

On Sunday, October 3rd just after 4am, a City Surveillance Camera and an alert camera monitor observed the weapon in the vicinity of the store.

Using the video from the camera located at Walden and Rohr, Ferry-Fillmore officers began an investigation into the incident.

It should be noted, that the charges are based on the weapon being an assault weapon, defaced for concealment and loaded with a large amount of ammunition.

Since the illegal weapon should not have been in the store, the City's licensing and inspections division was notified. An order to immediately cease operations at the store was issued, pending further administrative proceedings.

---