Return to Blog
---
GPS Tracking for Cars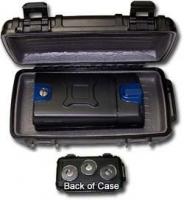 Our SSC-3005 offers quick and easy GPS tracking for cars. The GPS tracker installs in seconds on any vehicle and allows you to see over the internet exactly where that vehicle is and where it has been.

Easily Track Any Car or Vehicle

The GPS tracker has several large and extremely powerful magnets on it. These magnets allow it to install easily under a vehicle, in the trunk, under the hood, under a seat, or just about anywhere else.

See Where The Car is at Right Now

This is a realtime tracker that is accessed and viewed online. This means that once you log on using your secret username and password, you can see exactly where the tracker is right now. The location is overlayed on a map (think about driving directions on Google Maps).

Extensive Location Logging for Historical Tracking Information

If you need to see where the car was last night at 8pm or 2 weeks ago over lunch, you can do it. Every single location is logged forever. They will not get erased or overwritten. This allows you, at anytime, to look through the location history going back to the time it was activated.

Learn more about our GPS vehicle tracker by clicking the link below.

---