Return to Blog
---
All Products We Sell Come with a Full 12 Month Warranty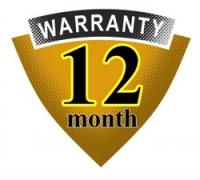 Buy With Confidence

All products we sell come with a 12 month warranty. This includes parts and labor. If at any time, your products stop working from some sort of manufacturing defect with the first year of your purchase, we will repair or replace it at no charge.

Warranty Includes Parts and Labor

We do not nickel and dime our customers and we do not distinguish between parts and labor for a warranty. If a product fails, it should be repair or replaced. That's just what we believe in.

All Warranty Work is Done in the USA

If there is ever any warranty work that must be done on our products, it is all done in the USA. This means you will NEVER have to ship your product or deal with another country.

---