Return to Blog
---
Amazing Camera Sees in the Day or Night Without Infrared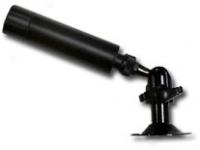 If you are needing to see in the dark but do not want the size or power consumption of infrared, then we have a new camera that you will love.

Our new 600 Line Day Night Bullet camera provides a great color picture during the day and a great b/w picture at night without using infrared leds. It has an impressively low .0001 lux during the dark. This low lux, combined with our patent pending "Sense-Up" technology, allows the camera to see in the dark without infrared.

This camera is available by itself with a choice of 5 different lenses. It also comes standard with our SSC-773V2 camera package or as an option for our SSC-773.

To visit the camera page or learn about the camera packages that come with it, visit the links below.

---