Return to Blog
---
New GPS Vehicle Tracker For a Great Price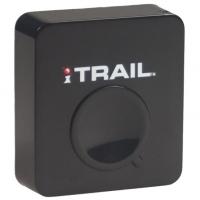 We are happy to announce to the launch of a new GPS Tracker.

GPS Logger Great For Personal, Commercial, or Vehicle Tracking

Our new GPS logger, the SSC-3012, is a great little device. It allows you to easily track a person or vehicle. Put it in a car, purse, backpack, etc. When you get the device back again, simply connect it to your computer and see the locations.

Locations are overlayed over a map so you can see exactly where the tracker has been in an easy-to-read format.

It small size allows you to put it just about anywhere without drawing any suspicion.

Amazing Price

The new SSC-3012 can be yours for less than $200. Imagine what you can save and protect for such a low cost. This price includes free ground shipping to the contiguous 48 states and we only must charge tax to Illinois residents.

No Monthly Fees or Hidden Costs

This GPS tracker has NO hidden fees and NO costs after the initial purchase. Some trackers require a monthly fee or activation fee but the SSC-3012 has NO fees after the initial purchase.

Learn more about our new GPS Tracker by visiting the link below.

---